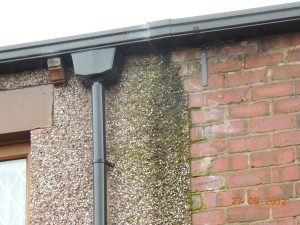 What is penetrating damp?
Penetrating damp is caused by water leaking through walls/ceilings. This type of damp may move around within a building, but this is through horizontal or downward movement rather than by travelling up walls (as is the case with rising damp). Penetrating damp is usually caused by structural problems in a building, such as faulty guttering or roofing.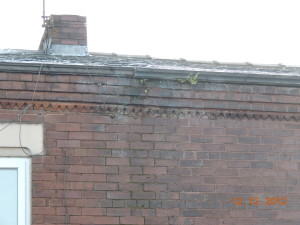 Symptoms of penetrating damp
Penetrating damp often shows up through damp patches on walls, ceilings or floors, which may darken when it rains, over a period of time mould will form on the wall surface and plaster will start to decay, timbers within the area will also become damp and are at risk of becoming affected by fungal decay.
The first course of action is to undertake repairs to prevent further water ingress into the structure, the drying down time can vary massively dependent on the property construction type and time of water ingress.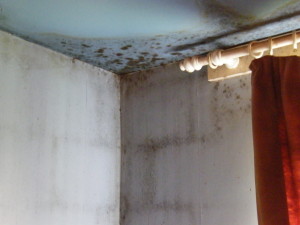 Penetrating damp surveys
Repairs to the structure can vary from repointing of the external brickwork, to internal replastering, there are many systems available to repair the damage as a result of penetrating dampness. Following a survey our surveyor would provide you with a written report, giving you a detailed specification of the works if any which are required.
Olympic Construction are Property Care Association Members
Property remedial treatments and surveys in Oldham, Manchester, Rochdale, Stockport, Cheshire and throughout the North West. For advice or to arrange a survey, give us a call today!