Damp Proofing, Damp Surveys, Wet and Dry Rot, Flood Restoration, Condensation, Wall Ties and Basement Conversions services carried out property remedial specialist Olympic Construction in Oldham, Tameside, Ashton Under Lyne, Stockport, Wilmslow, South Manchester and North Cheshire.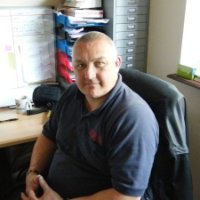 ---
A Word from the Managing Director
I have a hands on approach to all aspects of the works undertaken by Olympic Construction from start to the finish. 'You could say the buck stops with me'. Should you have any questions regarding the work that our operatives maybe not be able to answer your question then I will.
My staff and I are committed to only undertaking works to the correct specifications and to a high quality finish. To achieve this we only use time served tradesmen and qualified surveyors with Industry recognised qualifications.
Should we come across a problem where additional advice or information is required, we have a wealth of knowledge available from other professionals 'Structural engineers' and specialist technical advice both on and off site from the laboratory and technical specialists.
So enough of the trumpet blowing 'What does all this mean for you' simply Olympic Construction can undertake the works required to your property and you can be confident that the works will be completed correctly and to a high standard.
When we have completed our works we issue you with a long-term guarantee, with the option of an insurance backed guarantee thought national recognised backed insurance companies.