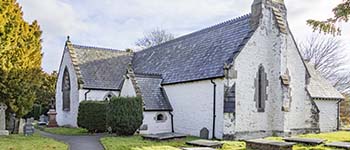 Traditional Buildings
Olympic Construction have fully trained and experienced surveyors who have a range of solutions at their disposal to solve your property care issues. The level of competence and performance of surveyors is very important and you should only trust a certified contractor.
---
More Information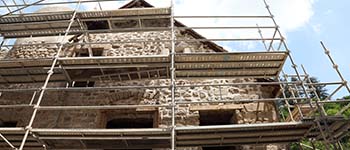 Lime Pointing
Cavity walls have been constructed since the beginning of the 20th century and were constructed to offer protection from the elements as well as reduce heat lost unnecessarily from a property. The system compromises of two separate walls 'tied' at strategic intervals using a form of wall tie.
---
More Information
Lime Plastering
Normally the idea of wall ties never enters your head, until the point is raised within the home buyer's report, when you apply for a mortgage or loan against your property.
---
More Information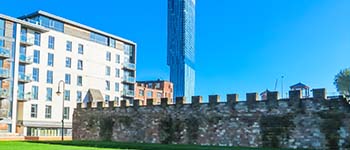 Listed Buildings Notice
Unwanted movement in buildings can cause a great deal of distress and worry for homeowners. Subsidence, physical disturbance and a failure of building materials, are just some of the factors that can impact on the structural integrity of a property. Fortunately, while there are many reasons why a building can move,
---
More Information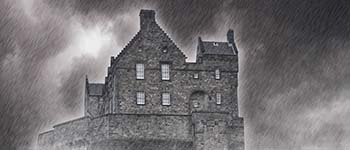 Water Proofing
The definition of dampness is. 'Where there is water in sufficient quantities to cause problems which are unacceptable' Resulting decorative spoiling, timber decay and staining.
---
More Information
Weather Protection
Olympic Construction have been curing condensation problems for over 25 years, and have a number of cost effective solutions for both home owners and landlords, ensuring the fabric of your properties are protected and the living environment for its occupants is a healthy one.
---
More Information